Notiziario IPE Poggiolevante – Novembre 2021
J.R.R. Tolkien: perché il Signore degli Anelli?
le intenzioni dell'autore nello scrivere la saga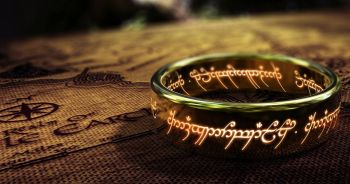 Che rapporto è intercorso tra il linguaggio, la letteratura fantastica e la fede cattolica nella vita e nelle opere di John Ronald Reuel Tolkien? A cosa o a chi egli si è ispirato per raccontare e descrivere i luoghi, i personaggi e gli avvenimenti narrati ne Il Signore degli Anelli? Galadriel è veramente un'immagine della Vergine Maria? Frodo, Aragorn e Gandalf sono assimilabili a figure cristiche? Cosa è l'eucatastrofe e in che senso il Vangelo non ha abrogato le leggende ma le ha santificate? Cosa vuol dire che l'essere umano è un subcreatore di mondi secondari?
A queste e ad altre domande venerdì 19 novembre alle 19:30, nell'aula magna di Poggiolevante, si cercherà di dare risposta tenendo presente quanto Tolkien stesso ha affermato al suo amico gesuita padre Robert Murray nella lettera n. 142 nella quale si legge: «Il Signore degli Anelli è ovviamente un'opera fondamentalmente religiosa e cattolica».
Indirizzi di saluto
Dott. Michele Crudele, Direttore del Collegio Universitario di Merito IPE Poggiolevante – Bari
Dott. Antonio Lia, Presidente del MEIC – Movimento Ecclesiale di Impegno Culturale – Bari
Modera: Prof. Vito Fascina, Docente di Lettere presso il Liceo "Cartesio" di Triggiano – Bari
Intervengono
Dott. Oronzo Cilli, scrittore, saggista e membro della Tolkien Society inglese
J.R.R. Tolkien: racconto di una vita inaspettata
Prof. Ivano Sassanelli, Professore incaricato di Diritto Canonico presso la Facoltà Teologica Pugliese – Bari
Il Signore degli Anelli: tra eucatastrofe narrativa e fede cattolica
Compila il modulo di prenotazione gratuita obbligatoria
Umilmente leader
presentazione del libro di Roberto Lorusso
Lunedì 13 Dicembre alle 19:30, nell'aula magna di Poggiolevante, Domenico Laforgia, Presidente dell'Acquedotto Pugliese e Davide Rota, CEO di Linkem SpA presentano il libro di Roberto Lorusso, Umilmente leader, nel quale l'autore dimostra come "l'umiltà consenta di acquisire importanti competenze che, esercitate quotidianamente, la rafforzano e la fanno crescere sempre di più".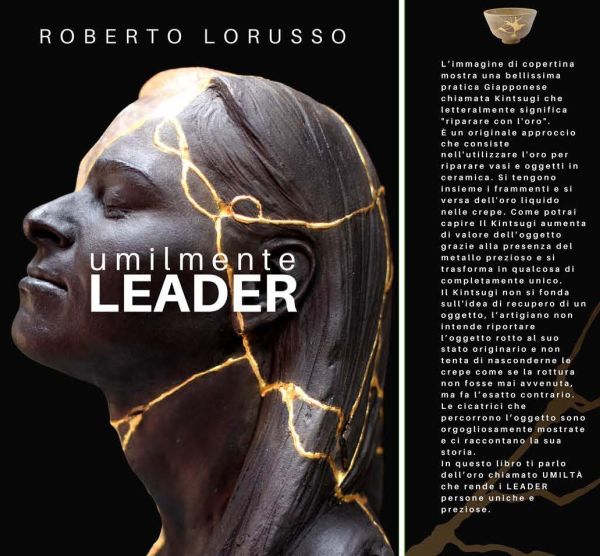 Compila il modulo di prenotazione gratuita obbligatoria
I disagi giovanili
conferenza dell'associazione Il Giardino di Lulù
Quali difficoltà affrontano gli adolescenti e i giovani afflitti da criticità personali nella fase di crescita e di sviluppo? In che modo il supporto psicologico e il confronto dialettico sulle loro esigenze può offrire il necessario sostegno al superamento dei loro problemi?
Con la moderazione di Emiliano Cirillo, TGR Puglia, ne parlano lunedì 29 Novembre alle 21, nell'aula magna di Poggiolevante:
Marigea Cirillo, presidente dell'Associazione Il Giardino di Lulù
Lino Patruno, direttore del master di giornalismo della Puglia
Carla Vulcano, psicologa
Giuseppe Magistrale, psicoterapeuta
Antonietta Curci, docente di psicologia all'Università di Bari
Poggiolevante all'European Conference for Student Affairs & Services 2021
Antonio Morra ha illustrato alcune iniziative di sostenibilità del Collegio
Antonio Morra, residente nel Collegio IPE Poggiolevante, studente magistrale di Ingegneria elettronica al Politecnico di Bari e all'ASIRID, Alta Scuola Internazionale Residenziale per Innovatori Digitali, ha partecipato oggi al panel di studenti nella giornata finale dell'European Conference for Student Affairs & Services 2021 a Roma, organizzata da EucA, NASPA e Università LUMSA, davanti a direttori di Collegi e responsabili dei servizi agli studenti di Università di diversi Paesi Europei e degli USA.
Il tema della sostenibilità è stato affrontato da Antonio raccontando come a Poggiolevante gli studenti siano direttamente coinvolti nella progettazione e costruzione di sistemi di misura e controllo per ridurre gli sprechi.
Ex residente di Poggiolevante incluso nella lista dei ricercatori di punta in Irlanda
borsa di studio finanziata dall'Irish Research Council
Charles Alves de Castro, brasiliano, residente a Poggiolevante dal 2018 al 2010, laureato in Digital Marketing and Entrepreneurship all'Università di Bari, è stato incluso nella lista dei next generation of top researchers dall'Irish Research Council che gli ha assegnato una borsa di studio.
Nella Technological University Dublin, Charles sta facendo ricerche sulla determinazione della personalità dei giovani maggiormente influenzabili dagli influencers nei social media, con l'obiettivo di insegnare loro ad evitarne le conseguenze negative.